Welcome to the 51st NATS National Conference

Dear Colleagues,
The summer of 2010 is just around the corner, which can mean only one thing for NATS: it's time for our 51st National Conference! Mark your calendars and start making your plans to attend this gala event. We'll meet at the luxurious—and surprisingly affordable—Little America Hotel and Towers in beautiful Salt Lake City, which becomes NATS-land from July 2 through 6. We come together at our biennial conferences to share our mutual passion for singing and teaching, and to celebrate our wonderfully diverse spectrum of musical and vocal interests. It's a time to network, make new friends, reconnect with colleagues, and to recharge our creative batteries.
Donald Simonson and Suzanne Draayer have planned a spectacular program, highlighted by a groundbreaking special event. We are thrilled to welcome Kelli O'Hara for our major artist concert and master class. Kelli epitomizes the diversity of our membership, representing that highest echelon of crossover artists who truly succeed in multiple genres. Did you realize that before she became a star on Broadway, equally at home in legit and belting roles, she was a winner in district Met auditions? If you are not personally familiar with her work, it is a sure bet that your students are!
O'Hara's concert will be in Abravanel Hall, adjacent to Temple Square and the Salt Palace, and home to a thirty-foot tall blown glass sculpture by the renowned artist Dale Chihuly. Acoustic excellence and aesthetic beauty make this a very special venue for an extraordinary concert.
Of course, we will visit more traditional ground as well. Stephen King will present a master class on the male voice, Ingo Titze will share his latest findings on women's high voice, Carol Kimball will explore art song literature, and D.D. Michael will address vocal health. "Stepping on Stage" sessions will explore the realistic preparation of singers for careers on Broadway and at the Met. We'll hear the finals of the NATSAA competition and a feature recital by 2008 NATSAA winner Courtney Huffman. Following in the tradition of the vocal health study run by Robert Sataloff at our 2008 conference, the NATS Voice Science Committee will sponsor a study on hearing and hearing loss in singing teachers. Breakout sessions will focus on a wide range of topics of interest to our various constituencies, including teaching recreational singers, career management for singers and teachers, how we learn and acquire new skills, teaching children, and teaching singers on the fringe. Whether you are an independent teacher or an academic, you will find many, many things on the program of special interest for your teaching.
Salt Lake City provides a stunning backdrop for our conference. Surrounded by mountains and next to the Great Salt Lake, there are ample opportunities for play time before or after the conference. Downtown Salt Lake has just undergone a major renovation and offers dining and entertainment to suit every taste. If you have any extra time, plan a side trip to visit one of Utah's famed national parks, including Zion, Canyonlands (often used as a movie locale), and Bryce. All in all, you are guaranteed to have a good time.
As John Donne reminded us, "no man is an island." We singing teachers sometimes lose sight of this fact, cloistered in our studio cocoons, often going for long periods without any professional interaction beyond our students. It's time to break out of that cocoon and join together with our colleagues once again to celebrate our true passion: SINGING. See you in Salt Lake!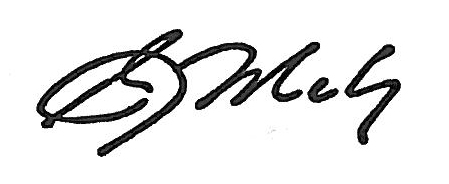 Scott McCoy, NATS President