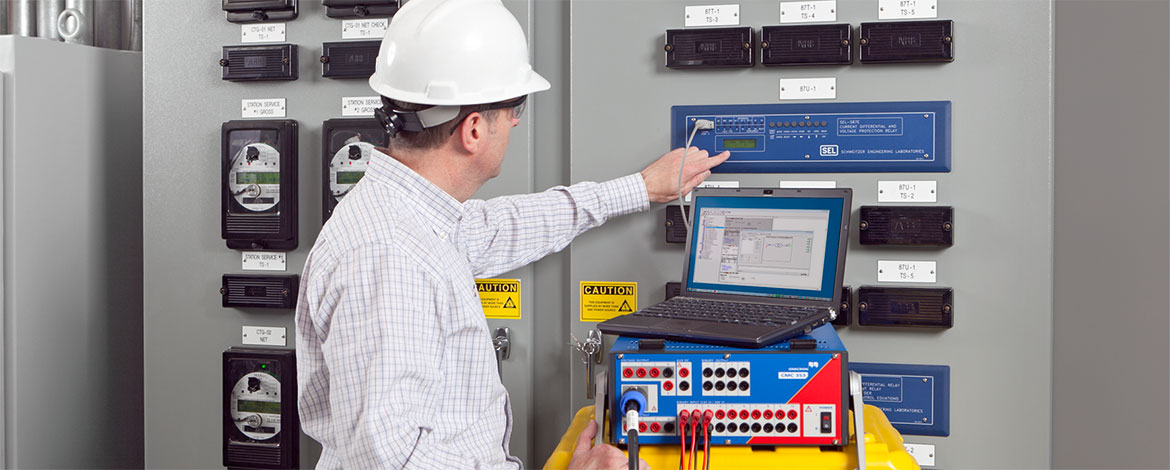 OMICRON Academy | Waltham, MA
One Day Workshop offered on Wednesday, October 18th and Thursday, October 19th, 2017
UPDATE: Our Oct. 19th session is full, but registration for Oct. 18th is still open.
Changing of today's Protection and Control technology and protection schemes offers new challenges in meeting todays demand for substation commissioning. Past Protection and Substation Commissioning practices do not meet the challenges and capabilities of today's Modern Digital relays and relay test sets. New procedures need to be put in place to commission our modern day digital substations. 37% of today's mis-operations occur because of as left personnel error and incorrect settings/logic/design errors and not relay performance.
Has your testing procedures changed from 20 years ago?
Do you test the CT and wiring?
Are you testing the functionality of relay and not just the elements?
Are you changing outputs to monitor only 1 element during testing?
Do you manipulate the magnitude and phase angle of currents and voltages to achieve a desired test outcome?
Are you testing the logic programmed in the relay?
Is your company ready to handle the next big change of implementing IEC 61850?
If you answer no to any of these questions, then this workshop is for you.
Today's focus need to be on the functionality of the substation protection and control systems and not the individual elements.
Attend this free one-day workshop to learn the industry's best practices and testing techniques and the evolution of protective relay testing.
What Are Today's Challenges and Potential Pitfalls?
In the past, electro-mechanical devices were exclusively used to provide power system protection. These relays have moving parts that often require verification, routine cleaning, and adjustment. In contrast, today's multifunction digital relays lack moving parts, cannot be visually verified, and the majority of the control logic is digitally programmed.
Although protective relays have advanced over the years, testing methods and procedures have not progressed with technology. For that reason, the complexity of the modern protective relay has increased the number of installation mistakes many of which did not exist in traditional protective relay schemes. A common practice in testing modern relays is to alter control logic settings. Consequently, a large portion of the protection scheme functionality is often overlooked thus increasing the risk of not restoring the asset's settings to the original specified values.
Today's practice would include testing individual elements and applying voltage and current magnitudes, phase angles and frequency without modifying logic settings to test the logic schemes programmed inside the substation relays.

Seating is limited – Register Today!
---
Event Details
Participation will include lunch, breaks, and course materials.
---
By registering for this event, you are granting OMICRON permission to use any photograph, video, or recording of you to document the event and promote this and other events. If you have questions or concerns, please contact our event coordinator.